I was away for most of this past week, which is my excuse for the lack of posts. Now this is probably a little off topic (although the blog is still too young and bare to really have a topic), but while I was gone, I received the free gift that I won on AnyLuckyDay.com.
AnyLuckyDay is a site/blog that runs a new contest every 3-4 days. Each contest is sponsored by a company who gives out free samples of their product to the winner(s). All you need to do to participate is make a comment on the contest's blog post (you can earn more entries by twittering or making a blog post about the contest for example).
I'm not one to chase around free stuff around the Web, but the first time I stumbled on the site, I thought the concept was original, and I was curious to see if it could last. Whenever I think about it, I visit the site to see what's up for grab. A couple of weeks ago, I won a Shades Case for my ipod Touch.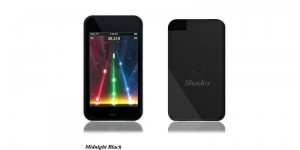 It's not much, but it's free, and it came fast, so shout out to Giancarlo from AnyLuckyDay.com!