A week ago, I upgraded from my (very) old BlackBerry Bold 9000 to the new Bold Touch 9900. A couple of days ago, I added a 32G PlayBook tablet to my BlackBerry collection – and I love it. I got it for $249 + taxes at FutureShop.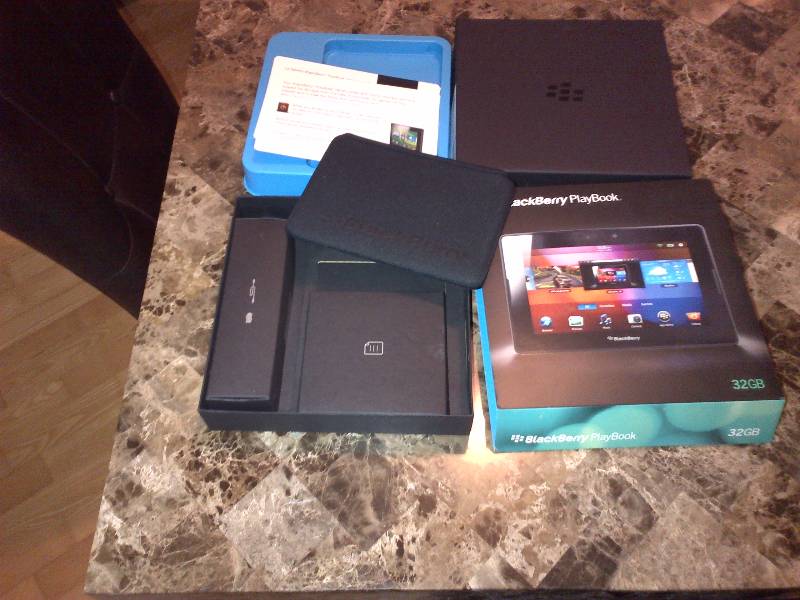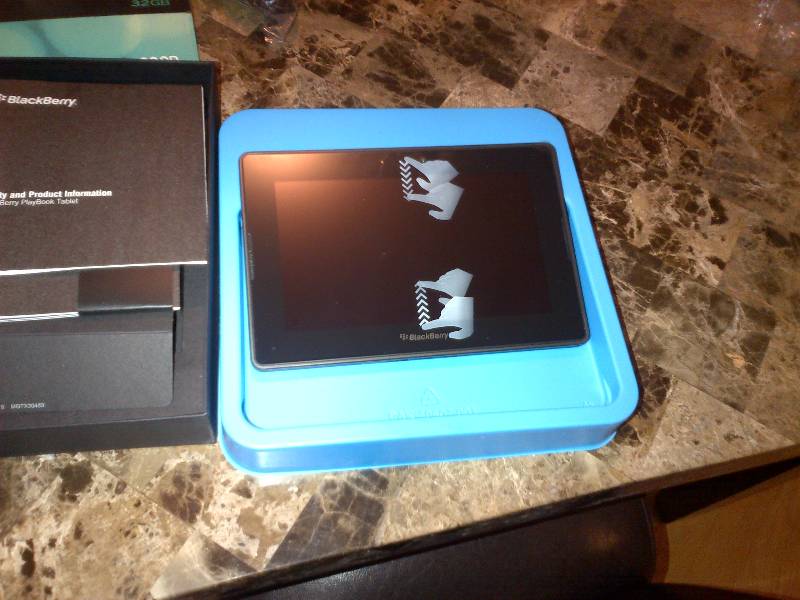 Its OS is pretty slick, and its apps, although few, work well. I love the browser, and it works great to watch movies and shows. I've bridged it with my Bold, which turns my PlayBook into a Wifi+4G tablet by using my Bold data plan.
I've had it for 3 days, and I haven't tested completely yet. The main issue seems to be the lack of apps – I will be looking to work out the workarounds to use NetFlix and read Kindle books on the PlayBook. I got the PlayBook Target Truss Case for it.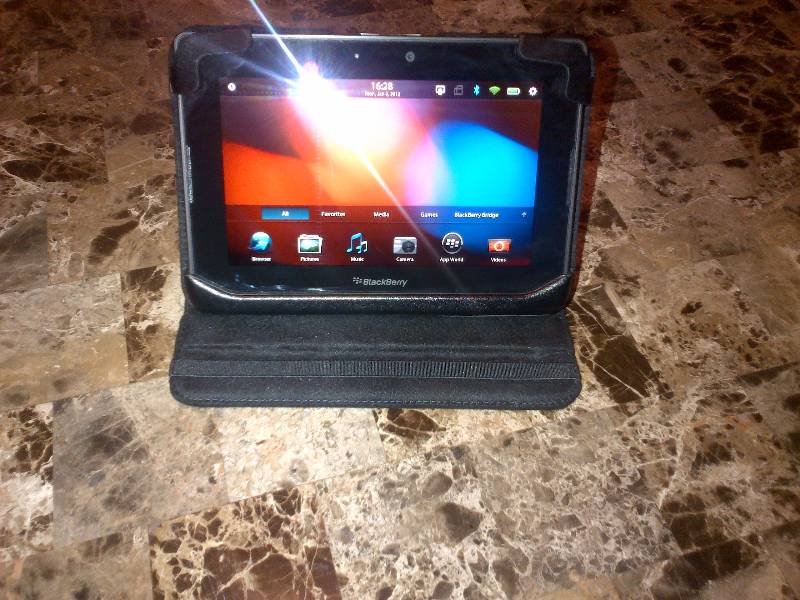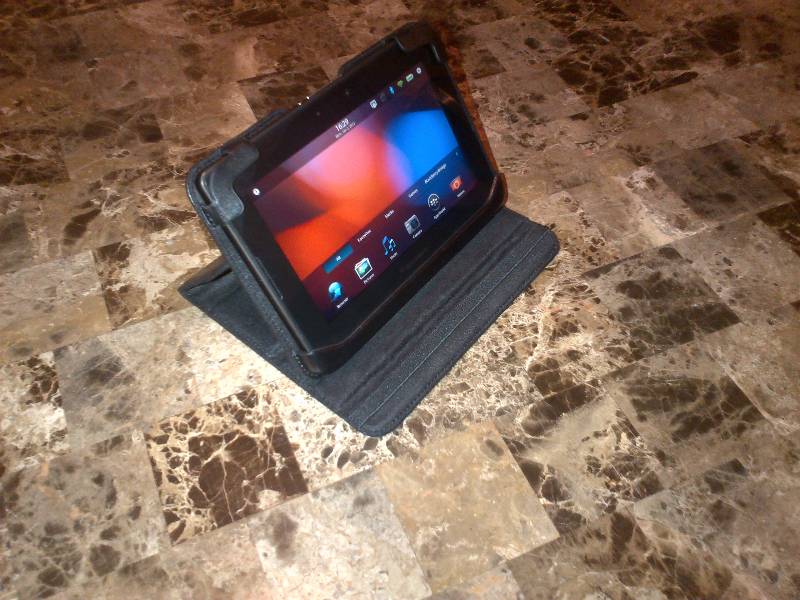 I will be looking to get an invisible shield in the next days. I'm also thinking of getting a stylet, and a bluetooth mouse and keyboard.
I will be creating a BlackBerry PlayBook resource page once I have everything up and running.
Aside from that, there were some few things that I had to figure out during my first use of the BB tablet.
PlayBook Licence Agreement Freeze
First hiccup I ran into upon powering up the PlayBook was that it stuck at the Licence Agreement. A couple of google searches later, CrackBerry.com gave me a number of possible solutions. For me, connecting my PlayBook to my PC to run the BlackBerry Desktop Software did the job. I ran an software upgrade (it was long, it took about 30 minutes), my PlayBook rebooted, and then ran through the initial setup again. Everything worked fine.
PlayBook Black Screen of Death?
Whenever I get a new phone, I usually plug it in and charge it up fully before using it. I didn't do this with my PlayBook, and, at some point, I started one of the app, and it just froze. I plugged the charger, but I was not able to reboot it at first. In any case, after letting it charge fully, it worked again, and since then, even when the battery runs down, I haven't ran into any similar issues.